Physiotherapy in Vaughan
Move With Confidence,
Live Without Limits
Our team is passionate about what we do, and we are committed to providing you with the highest quality care. We believe in working collaboratively with our patients to ensure that you are actively involved in your treatment and recovery process.



Your Physiotherapy Clinic
In Vaughan
We are a team of dedicated physiotherapists committed to helping you achieve your health and wellness goals.
At our clinic, we provide a range of services to help alleviate pain and improve mobility. From sports injuries to chronic pain, our team of experienced physiotherapists will work with you to develop a personalized treatment plan that meets your unique needs and goals.
Our state-of-the-art facility is equipped with the latest technology and equipment to ensure that you receive the best possible care. We believe in a holistic approach to physiotherapy, addressing not only the symptoms but also the underlying causes of your pain or mobility issues.
So if you're looking for a physiotherapy center that is dedicated to helping you achieve your health and wellness goals, look no further than My-Physio Rehab Center in Vaughan.
Contact us today to schedule an appointment and start your journey towards better health and mobility.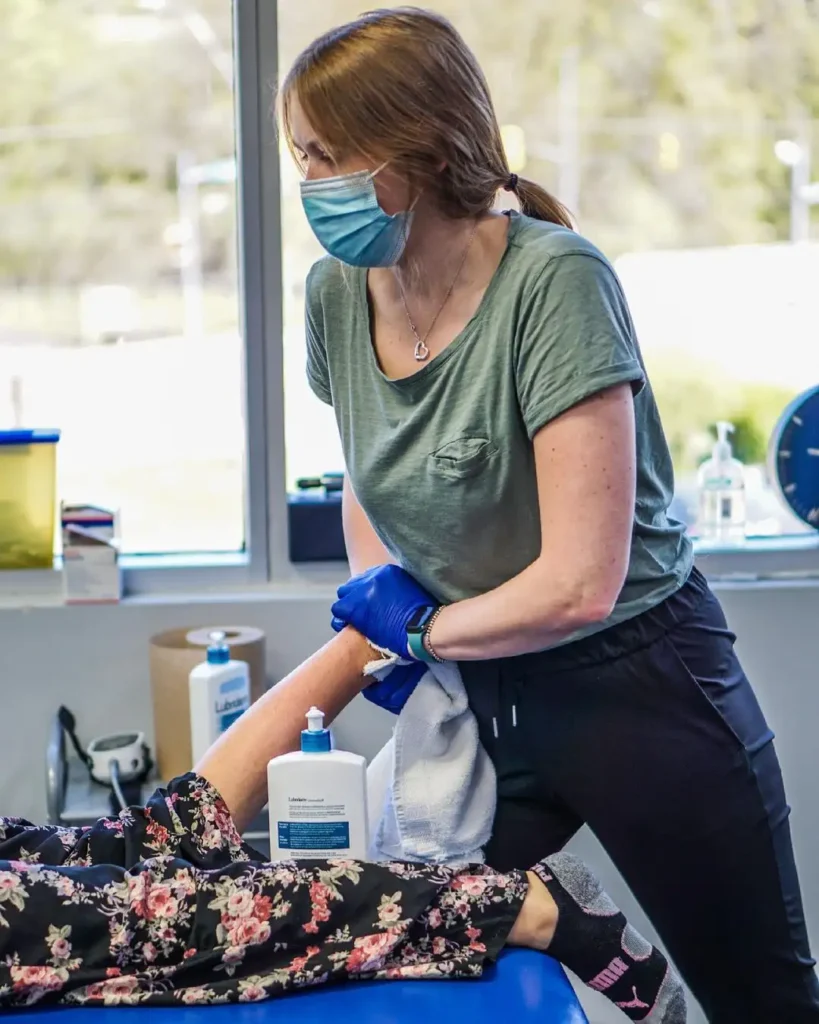 Physiotherapists In Vaughan
Physiotherapists are regulated healthcare professionals that excel in assessing and treating a variety of conditions arising from the muscles, joints, ligaments, bones, and nerves of the body. My Physio Sports and Rehab Centre is dedicated to providing Vaughan residents with the highest quality of physiotherapy care. We look to treat the cause of your condition and not just the symptoms.
Our physios in Vaughan have Masters Degrees from accredited universities, in addition to being registered and in good standing with a regulatory board. We emphasize the importance of using a 'hands-on' technique for treatment and continually educate our clients on the status of their condition.
Contact Us To Schedule Your Appointment
What To Expect Your First Visit
During your first visit, our lovely and attentive front desk staff will welcome you into our clinic.
One of our highly experienced and friendly therapists will complete an initial assessment to discover what injury you are presenting us with, as well as how it happened.
Following a detailed history and physical assessment, we will determine a proper course of action depending on your goal. One important aspect of recovering from an injury is to help educate patients on ways to prevent further aggravation of symptoms.
Our Treatment Interventions Can Include
Muscle and fascial release techniques
Laser therapy
Electrical modalities (Interferential current IFC, Ultrasound, TENS)
Performance Taping
Joint mobilizations
Exercise prescription
Why Choose Our Physiotherapists?
Get the attentive care you deserve
As a leading physiotherapy clinic in Vaughan, we only work with the most qualified and dedicated physiotherapists. Each member of our physiotherapist team has been fully vetted and selected for their friendly demeanor and specialist skills.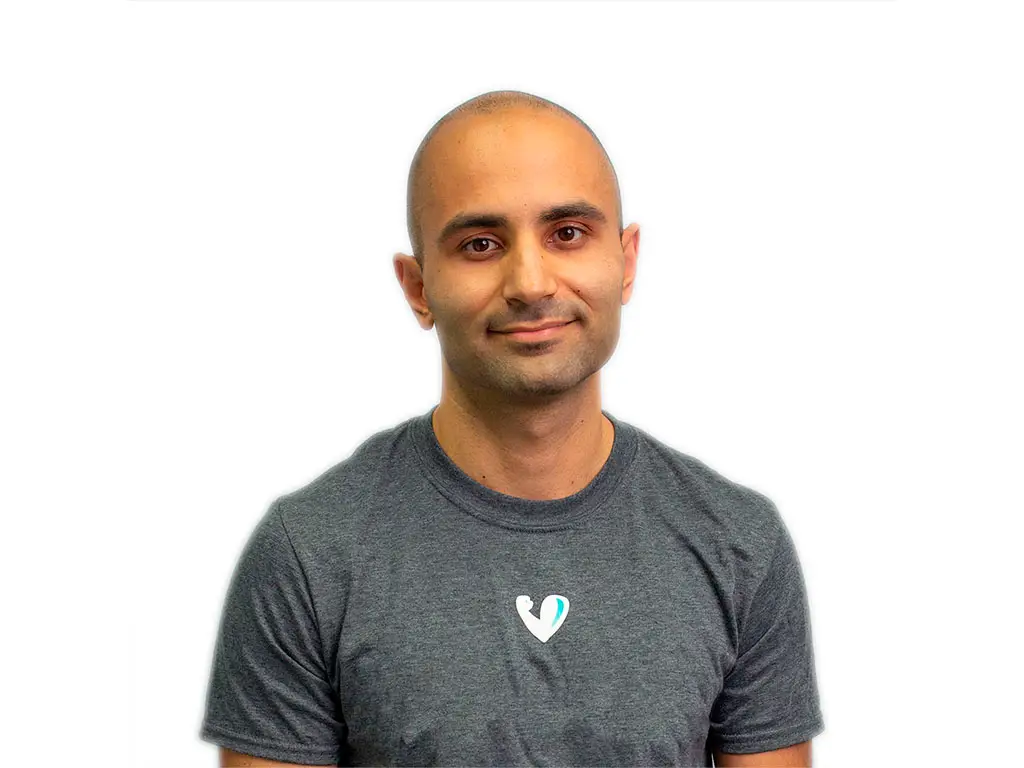 The head physiotherapist in charge of the entire department at My Physio is Kaveh Nikmard. He graduated from York University with a Bachelor of Science in Kinesiology and earned his Masters of Physical Therapy from The School of Rehabilitation Therapy at Queens University. He has a wide career in physiotherapy and treat patients.
Any client in need of a physio in Vaughan can be confident that they will be assessed and treated safely and accurately at My Physio. Our in-house specialists have a wealth of experience treating a wide variety of cases, from professional athletic teams, to the elderly, to young children.
Our physiotherapists have experience in effectively assessing and treating several neuromusculoskeletal conditions such as: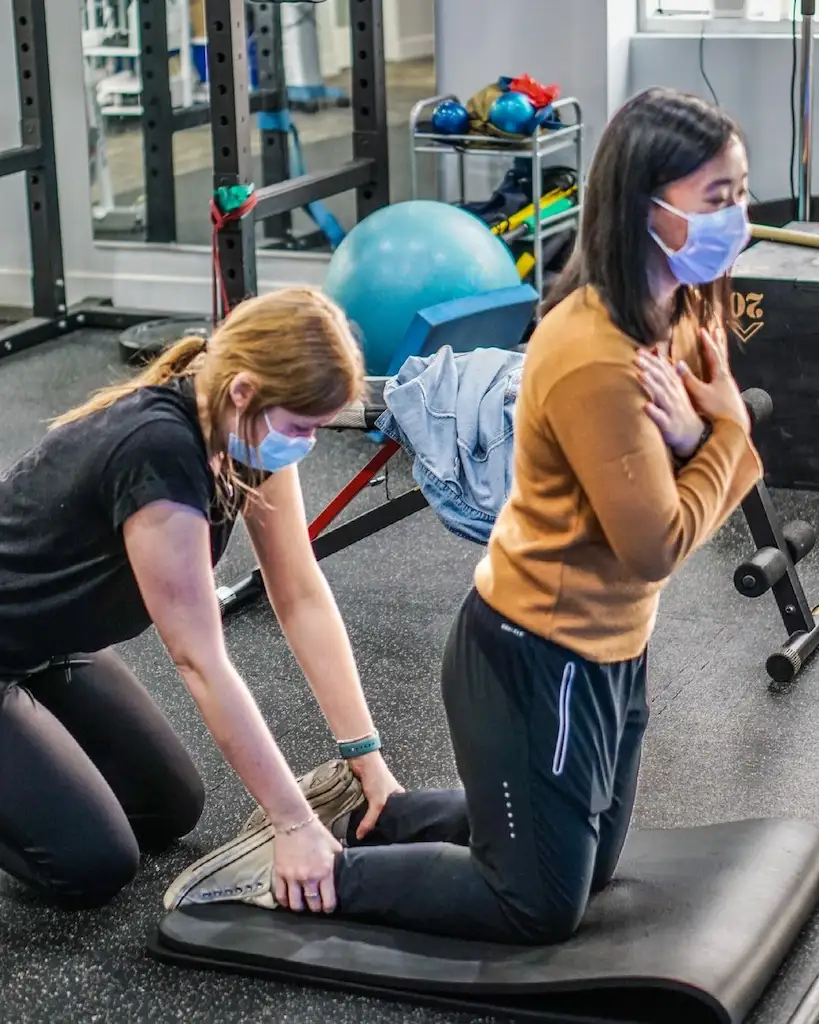 Shoulder Pain/Rotator Cuff Tendonitis

Upper/Lower Back Pain

Scoliosis/Poor Posture

Cervical Disc Herniation

Neck Pain/Whiplash

Arm Pain/Biceps Tendonitis

Tennis Elbow/Elbow Tendinosis

Carpal Tunnel Syndrome/Pins and Needles

Osteoarthritis

Sports Injuries/Automobile Accidents/Workers Comp. Injuries

Lumbar Disc Pain

Ligamentous Knee Injuries (MCL, ACL, LCL, PCL)

Patellofemoral Pain/Strain

Shin Splints

Ankle Sprains/Strains

Plantar Fasciitis/Achilles Tendinopathy/Foot Disorders

Headaches/Migraines

Jaw Joint Pay/Dizziness

Iliotibial Band Syndrome/Upper Leg

Pre and Post Operative Rehabilitation
A Personalized Approach
When it comes to physiotherapy, we understand that no two patients are the same. Our tailored approach ensures that each individual receives personalized treatment and rehabilitation therapy that matches their own needs. Regardless of whether you are old or young or athletic or sedentary, we will tailor a treatment plan that best matches your lifestyle.
If you need a physio in Vaughan who will provide you with high quality, personal care, book an appointment with My Physio Sports & Rehab Centre today.