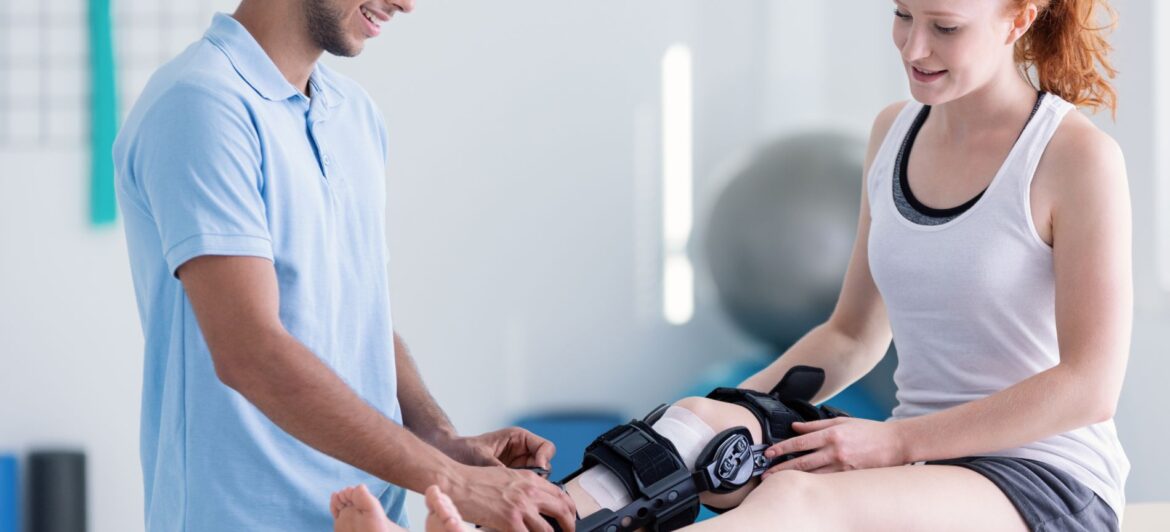 How to Choose the Best Physiotherapist for You
Are you new to physiotherapy? Are you unsure about how to find a physiotherapist specifically suited to you and your needs?
If you've never been to see a physiotherapist before, you might feel anxious and nervous about finding the right one to help address your injury or complaint. Maybe you're feeling a little unsure about where to start. 
In this article, we'll dive into the goal of physiotherapy and provide tips to help you choose the best physiotherapist for you and your situation. So, what should you know? Let's get straight to it.
What is the Goal of Physiotherapy?
Ultimately, physiotherapy strives to alleviate pain and restore function. Typically, this involves helping you improve your mobility and strength via prescribed exercises combined with manual therapy and other modalities.
During your first appointment at a physiotherapy clinic, your physiotherapist should ask you what your specific goals are by seeking out treatment. Many individuals want to get back to their regular daily activities or their regular sports, without pain holding them back. When it comes down to it, a good physiotherapist will create a treatment plan that puts your goals first. 
Before you book an appointment with any physiotherapist, what homework should you do? We've got a few tips! 
Tip 1: Check Their Qualifications
In Canada, a working physiotherapist must be registered with the regulatory body in their province or territory. This ensures the profession is regulated and ethical and practical standards are upheld at every physiotherapy clinic across the country.
Before you book your appointment, double check this. Look up the regulatory body in your province or territory, and determine if the physiotherapist is registered. 
After completing this critical step, you can dive into the physiotherapy clinic's website. What specialities does this physiotherapist have? Are they best suited to help you? 
For example, if you are struggling with post-pregnancy incontinence, a physiotherapist who specializes in pelvic floor treatment is likely best suited to you and your needs.
Tip 2: Assess Treatment Methods They Offer
Different physiotherapy clinics offer different treatment methods. Depending on your injury or situation, you may benefit from one type of treatment over another. 
For example, you might want to find a shockwave therapy clinic if you have calcification in a tendon, causing issues or pain. If you want to return to sports, you may also want to find a physiotherapy clinic that specializes in sports rehab. 
Check over the clinic site and their services. Do research on your condition or diagnosis, and determine if the clinic you are considering offers what you need. When in doubt, you can always call the physiotherapy clinic and ask.
Tip 3: Atmosphere & Personality
Examining a clinic's customer reviews can help you better understand the vibe and atmosphere, as well as whether or not it fits you and your personality. Check out Google reviews and read through what other clients or patients had to say. This will give you a better idea about where you would feel most comfortable and at ease.
You can also check out any photos of the clinic posted on their website. This can help give you an idea of what to expect in terms of atmosphere. 
Book Your Appointment Today!
If you're still looking to find a physiotherapist who is perfectly suited for you and your situation, call My Physio Sports & Rehab Centre in Woodbridge at 905-850-6683 or fill out our contact form. Our team is dedicated to helping improve your health and get you back to your activities or sport of choice. Let's work together to achieve your goals and help you live a life where pain doesn't stand in your way.