OUR DIFFERENCE
We provide an enjoyable experience to our patients by providing them with individualized treatment plans and manual physiotherapy and chirpractic sessions with our head therapists, in order to help them manage their injuries and pain. Our therapists have extensive past and current experience working with top professional athletes from the WTA, ATP NHL, MLB and various Olympic teams. We bring that level of care to you.
Everyone suffers from injuries and although the diagnosis of which structure is affected is important, it is equally as important to determine what caused this injury. and provide quality rehab care.
We utilize the most advanced techniques and modalities to treat your condition
Our clinic is equipped with the most up to date technology for rehab care
We offer Direct Billing to our patients for most insurance companies to make it easier for you to receive the care you require
Start your recovery today by booking an appointment below!
Click on team member to view BIO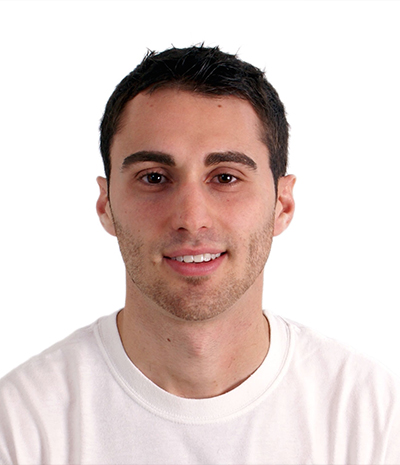 Dr. Danny Koubourtsis
Head Chiropractor
Dr. Danny Koubourtsis is a graduate of York University's Kinesiology and Health Sciences program. Following the completion of his undergraduate degree, he continued his education and earned his Doctorate of Chiropractic from the Canadian Memorial Chiropractic College (CMCC). While attending CMCC, he received his certification in Contemporary Medical Acupuncture through McMaster University.
Dr. Koubourtsis follows the Functional neuromuskuloskeletal approach when assessing and treating his patients. Following a detailed assessment, treatment with Dr. Koubourtsis may include Contemporary Medical Acupuncture, active release soft tissue therapy, joint manipulation, kinesiotaping techniques, Graston, and a rehabilitative exercise program. Dr. Koubourtsisapproach to therapy involves detecting mechanical dysfunction that patients present with, and designing a treatment plan that will alleviate pain, restore proper function, and enhance performance. His goal is to provide patients with the latest in evidence-based manual medicine that will have you on your way to being pain-free, moving optimally, and living a healthier lifestyle. Dr. Koubourtsis is currently a consulting chiropractor for the WTA, and ATP professional tennis players, and has tremendous amounts of experiences treating various athletes from the (NHL, MLB, MLS, OHL, and Canadian Olympic Bobsleigh). He is also one of the lead instructor's for the Functional Acupuncture course.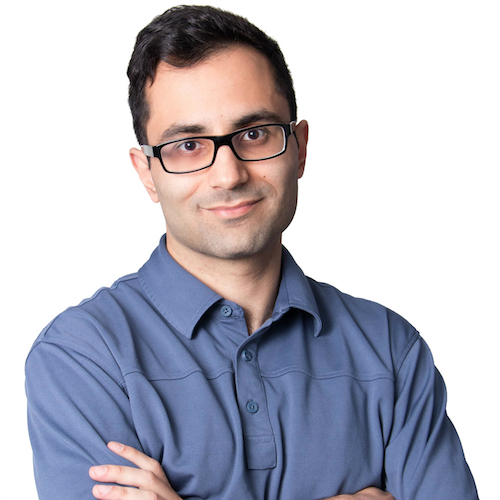 Kaveh Nikmard
Head Physiotherapist
Kaveh Nikmard graduated from York University with a Bachelor of Science in Kinesiology. He continued his education and earned his Masters of Physical Therapy from The School of Rehabilitation Therapy at Queens University.
Kaveh uses a neurophysiological and biomechanical model of therapy to assess and treat patients. He has completed courses from the Prague School of Rehabilitation, McMaster University and Canadian Chiropractic Memorial College. He has extensive knowledge in medical acupuncture, functional release techniques, mobilizations and exercise therapy.
Kaveh has worked with a variety of populations including children, adults, seniors and professional athletes.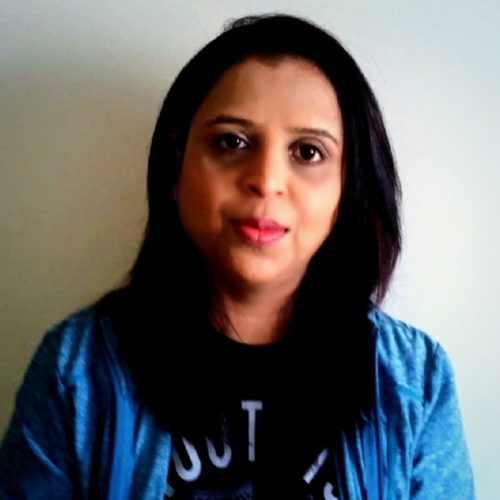 Parul Chauhan
Physiotherapist
Parul received a Bachelor of Science degree in physiotherapy from Mumbai University (India) in 1997 . She practiced for 10 years in Mumbai city in a hospital setting and outpatient clinic set up.
Parul came to Canada in 2007. She underwent credentialing evaluation , passed her Physiotherapy Competency Examinations and got registered with the College of Physiotherapists of Ontario in 2008.
She has been, since then, treating numerous conditions and injuries ranging from acute to chronic , minor strains –sprains to postoperative impairments.
Parul incorporates soft tissue release techniques, Mulligan concept and McKenzie treatment protocol to help her patients reach maximal recovery.
She is well versed with usage of latest electrotherapeutic modalities and techniques. She is focused on client centered care and functional rehabilitation with ultimate goal of restoring patient optimal health.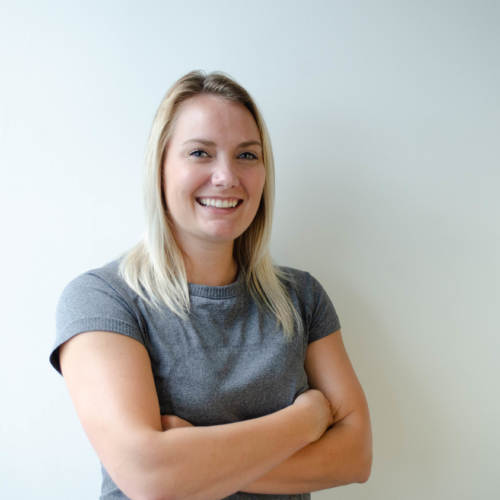 Michelle
Registered Massage Therapist
Michelle is a graduate of the the University of Guelph-Humber receiving an Honours Bachelor of Applied Science in Kinesiology and a Fitness and Health Promotion Diploma over her 4 years of study. She then went on to pursue Massage Therapy at the Canadian College of Massage and Hydrotherapy (CCMH). The combination of the two health care professions has given her extensive education and understanding of the body and its anatomy.
Michelle has spent much of her time treating sport injuries, postural imbalances and chronic injuries/conditions, including spending her research time on topics such as: Concussion management, and "Frozen Shoulder". You can find her on the sideline of the Ontario Player Development League as the On-Field Medical person, assessing and treating Soccer players. She has also worked collaboratively with other Massage Therapists, Chiropractors, Physiotherapists, Athletic Therapists, MDs, and Osteopathic Doctors throughout her career and education.
Her treatment style is based on a full-body assessment including her palpation skills. Joint Mobilizations, Neuromuscular techniques, Trigger Point, Myofascial Release and Swedish techniques are all combined in her treatments depending on the clients needs. She focuses on finding the true source of your pain and believes the way to healing and restoring your body is a combination of release AND reactivation/strengthening. Though her treatment style may have aggressive techniques, working within your pain tolerance and using Swedish techniques to calm the nervous system between is always indicated to give the best results.
WHAT IS MY PHYSIO
Our therapists have extensive past and current experience working with top professional athletes from the WTA, ATP NHL, MLB and various Olympic teams.
TREATMENT FOR ALL!
Our group of healthcare professionals have treated numerous patients who have suffered from day to day aches and pains, motor vehicle accident injuries, or work-related injuries.  Our goal is to help you move better, feel better, and ultimately live better.
We have extensive experience in dealing with:
Extended Health Insurance Plans
Motor Vehicle Accident
Workers Compensation (WSIB)